Book Review: Starting Small (@benreed)
What is a small group?
To those outside the church world, a small group might be defined as a tiny grouping of something – a small group of rocks, a small group of kids, or a small group of something else in common.
Inside the church world, a small group is kind of like a mini-church.  A small group is a way to make a church small and intimate.
I grew up surrounded by small groups.  My parents were part of small groups for as long as I can remember.  They hosted small group at our house sometimes, and I can remember sneaking out to the dining room to grab some of the delicious snacks set out for their friends.  As I grew older, I started to understand the importance of small groups in my own journey.  In college, I was part of a couple small groups that challenged my faith and pushed me to grow in different areas of my spiritual life.  Since getting married, my wife and I have led and participated in all kinds of small groups.  As a result of these groups, I have seen connection and life change.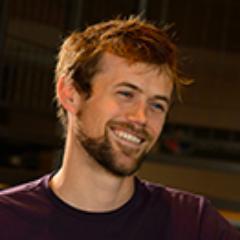 This week, I'm excited to announce the launch of a new book by Ben Reed.  In Starting Small: The Ultimate Small Group Blueprint
, Ben shares some practical advice for taking small group ministry at your church to the next level.  Whether you are just starting a small group ministry at your church or trying to figure out a way to get new people plugged into small groups at your church, Starting Small will give you some ideas for moving forward.
Having been part of small group leadership at my church, I can vouch for the content of this book.  It's practical.  It's inspiring.  And it's helpful.  Starting Small will get you thinking about what you can do next to build your small group ministry.  It will refocus you on the purpose of small groups in your church.  And it will inspire you to do something new today with your small group ministry.
I'm a big believer in the power of small groups to connect people to each other and to God, and I believe Starting Small can help you towards this goal.  For this reason, I recommend Starting Small to small group champions, leaders, and pastors who are interested in taking their small group ministry to the next level.
Does your church have small groups?  Are you in a small group?  How have small groups impacted your life?
Please note: I received a copy of Starting Small for free in exchange for an honest review.  I was not required to like or recommend this book.  My recommendation is based on my belief in the power of small groups and in the ability of this book to help people find connection through small groups.  Ben Reed speaks from an experience I can relate, and I find his book helpful in your own small group discovery and journey.
Also note:  There are affiliate links in this post.  If you purchase a copy of Starting Small as a result of clicking on one of these links, I receive a small "commission".  Any "commission" received will be used to support The Stretched Blog and to support continued ministry in Guatemala.  Thank you!
Don't forget to sign up for the weekly Stretched newsletter.  Check out this post to find out how to sign up.