Tonight is a special night for our family.  And if you live in the area (Eastern Pennsylvania), we hope you'll join us.  (If you live outside the area or can't make it tonight, you can still help out!)
From 5 PM until 7:30 PM, we'll be holding a Rally Night at the Royersford Chick-Fil-A.  A percentage of all proceeds during this time will go towards our short-term missions trip to Guatemala this summer.  To date, we've raised $3,550 towards our trip.  The cost of our trip is right around $5,600.  You can find out more about how you can help with our trip by clicking here.
This summer, our family will be taking a journey to serve with GO! Ministries in the village of Santo Domingo Xenacoj in Guatemala.  During their trip, they will be working with widows and orphans in the village.  Specifically, we will be focusing on a feeding program, kid camp program, and direct service to widows.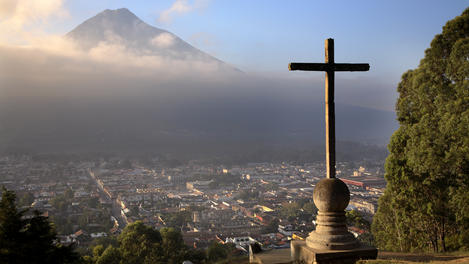 Hope to see you there.  And thanks for your support!